SexAVDoll Sex Dolls – Customize a sex doll and improve your marriage or relationship.
Do you want to get the best custom sex doll? If it is what you want. You find the correct online store. We are offering the best custom sex doll. Customers can choose from a variety of options such as sex doll heads, eyes, skin color and so on. Most of the options are free, such as standing feet options, removable vagina, etc.
There are all kinds of reasons why you should and ought to choose and order from us today. How to custom a sex doll?
Other featured categories you may interest in: Huge breasts Sex Doll, Big breasts Sex Doll, Small breasts Sex Doll, Asian Face Sex Doll, European Face Sex Doll, or custom sex dolls using the following steps:

1.Choose the body
You can choose the height from 100cm to 170cm, the cup from A to E cup. Please refer to the following picture for your reference. There is a part of the height picture.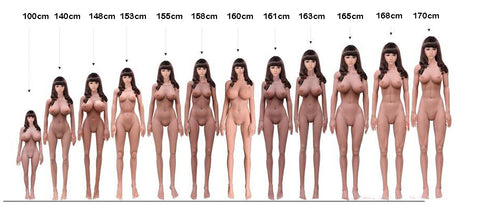 View sex dolls different heights:
2.Choose the skin color for your sex doll
Natural and tan, there are 2 skin colors for your choice.
3. Select eye color
Choose the eye color for your sex doll, she will have a pair of beautiful eyes.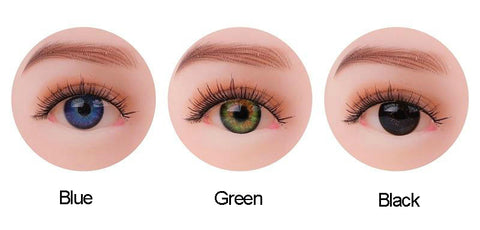 4.Select the sex doll heads
There are more than 500 heads for your choice. The following is a part of the heads for your reference.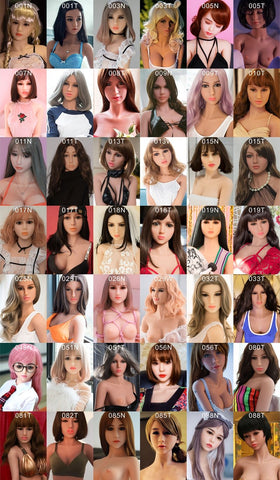 5.Choose the build-in vagina or insert vagina, and stand function for your doll


6.Choose sex doll Standing function or no standing